USING COMMANDS IN SCIA ENGINEER
Functions can be activated quickly and easily by typing a command in the command line. Besides the already known selection command "SEL" there are a lot of useful commands available in SCIA Engineer 2012.
For example, you can quickly change the view by applying the following commands:
View in direction X:  "x"
View in direction Y:  "y"
View in direction Z:  "z"
View in direction AXO:  "axo"
All the standard commands can be viewed by going to Settings > Options > Show default commands.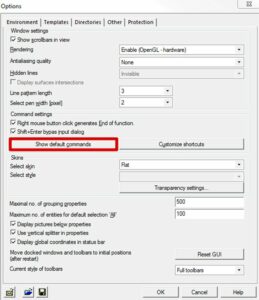 In this list of commands, you will notice that not every command is assigned to a shortcut. you now have the opportunity to define shortcuts via Settings > Options > Customize shortcuts.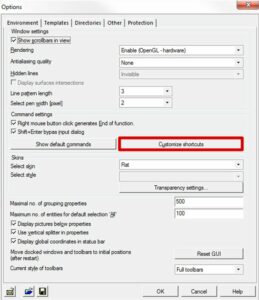 In this file, new shortcuts can be entered or existing shortcuts can be adjusted.
Remarks:
To enter a command in SCIA Engineer, you can just start typing without the necessity to put focus on the command line.
The commands are not case sensitive.
YOU CAN ALSO FOLLOW A TRAINING "TIPS & TRICKS"!​
We offer both basic and advanced training.
Please contact us for more information:
Phone: +32 (0)13 55 17 75
E-mail: info@scia.net